Links
Links to other great sites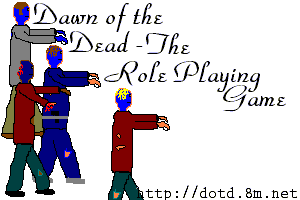 Evil-Gaming Network - One of the best sites for horror video games on the web.
TreSart - Awesome drawings here, not your average ones. It's definately worth a visit, espically the horror drawings part. Dave's Horror Sites
Vehemence 6.2 - My friends website for his solo project, he makes dark, experimental music.
I Spit On Your Grave - The best 'Spit On Your Grave' website I've seen on the internet.
Carfax Abbey The Horror Film Database - A frequently updated site devoted to horror movies new and old.
Extreme Entertainment - Todd Sheets, indie horror director of Catacombs, Zombie Bloodbath 1-3, etc.. be sure to check his movies out!
Upcoming Horror Movies - Title speaks for itself..
The Saw is Family - One of the greatest Texas Chainsaw Massacre sites on the web.
The Botchment Connection - Lot of cool shit on horror movies and whatnot, also has naked ceebrity pics! I mean, where else can you get that shit for free?
Night of the Creeps - Very cool site for horror movies!
The House of Leviathan - Made some banners for me, great site!
Rotten Cotton Graphics - Awesome t-shirts there!!



If you want a link to your website here, just e-mail me and I'll add it! As long as you add a link to my webpage on yours!